The Chaco Fund team brings compassion, creativity, and a shared belief in the value of education.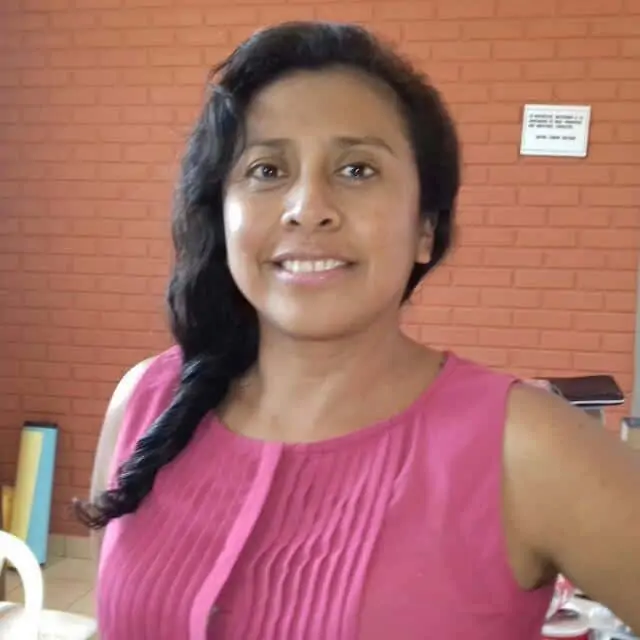 Maritza Chacay Guayupari
Coordinator
Maritza Chacay Guayupari is a native Chaqueña of Guaraní origin. Maritza taught Guaraní language to Peace Corps volunteers from 2001-2008. She has since worked for various educational institutions including the Unibol Guaraní y Pueblos de Tierras Bajas from 2011-2017. She continues to work in primary education, a field she believes is key for the revitalization of the Guaraní Nation. She currently resides in Charagua with her parents and three sons. 
Mateo Pomilia
Treasurer
Mateo is the Chaco Fund's treasurer. He served in Peace Corps Bolivia's agriculture and forestry extension from 2007-8. Mateo's experience living and working in Iñiguazu, one of the remotest villages in the Bolivian Chaco, has underpinned his life's trajectory since the Peace Corps. He now works as a conservation biologist, and has led conservation research and education projects in wild areas of the United States, Africa, and Latin America over the past decade. Mateo is an avid outdoorsman, linguist, and singer-songwriter.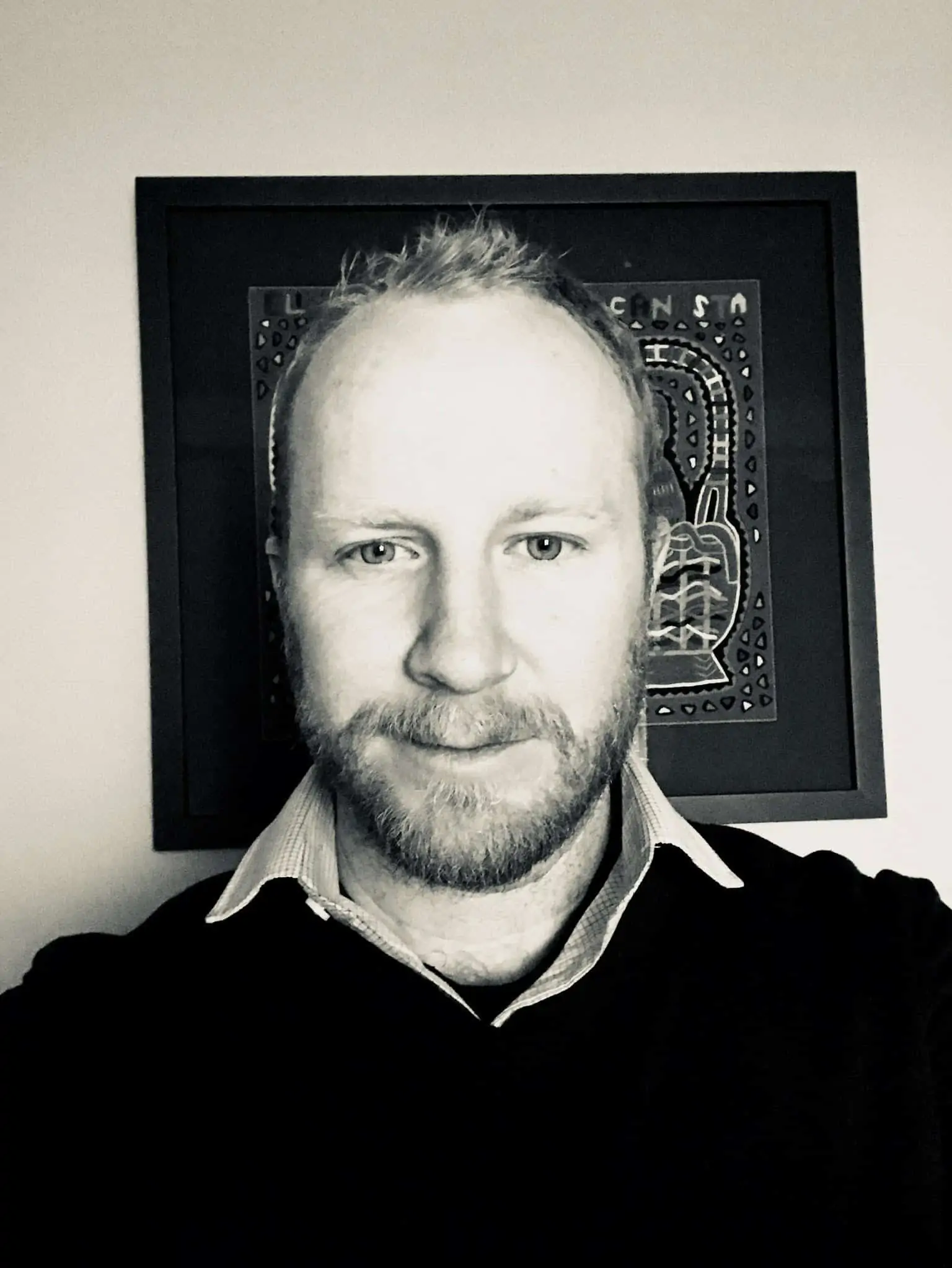 Michael Turner
Co-President
Michael has over 10 years of experience working on a broad range of renewable energy and sustainability initiatives, domestically and abroad.  He holds an MA in Energy Policy from Columbia University and a BA in Economics from Colorado College.  His service in Bolivia was formative, teaching him the value of partnerships in building successful environmental campaigns and the global effort required to protect our planet. He currently lives in Denver, Colorado. 
Mark Dries
Secretary
Mark is currently the secretary for the Chaco Fund.  He served with several of the other officers in Peace Corps Bolivia from 2007-2008, working in support of a local beekeepers association and growing a substantial beard.  Since returning to the US, Mark completed a PhD in Latin American History and currently teaches at Southeastern Louisiana University. Even when Mark should be working, he is probably spending time with his wife and four children.
Cesar Pérez Hurtado
Member at Large
César is a former Fulbright scholar with a Master's degree in Environmental Science from the State University of New York. He has broad experience in forest and water conservation, and in creating capacity for sustainable natural resource management among local government and grassroots institutions. César is a part-time lecturer in the College of Architecture at Bolivia's Universidad Católica, and directs Fundación Gaia Pacha, an environmental non-profit which he founded in 2006.
Marcia Mandepora Chundary
Member at Large
Marcia Mandepora Chundary is  a guaraní sociologist with a Master's in Intercultural Bilingual Education. She is former Director of Bolivia's Indigenous University of the Chaco, "Apiaguaiki Tüpa", former Executive Director of the Foundation for Education in Multilingual and Pluricultural Contexts – FUNPROEIB Andes, and Leader of the Intracultural, Intercultural and Plurilingual Unit of the Plurinational Institute for the Study of Language and Culture – IPELC. Marcia is an Honorary Member of the Network of Indigenous and Intercultural Universities, Abya Yala – RUIICAY and Professor in the Integrated School of the Chaco at Gabriel René Moreno Autonomous University. She has published various articles on intercultural education, interculturality, and guaraní language revitalization. Her research covers topics including intercultural bilingual education, higher education, racism, languages, cultures and interculturality.
Jacqueline Brysacz
Member at Large
Jacqueline Brysacz is a nurse practitioner and public health specialist currently based out of Pennsylvania. She served as an agriculture volunteer in the Chaco with the US Peace Corps from 2007-08, focusing on community beekeeping initiatives. Her experience in the Chaco led her to a career focused on reducing barriers to health and well-being for low resource populations. She currently works as a family nurse practitioner in a community health center, serving all comers regardless of insurance status or ability to pay. She loves her family, triathalons, and hikes with her dog Frankie.
Beth Stierman
Member at Large
Beth Stierman is a public health professional with 10 years of experience developing and implementing health programs in Africa and Latin America. Beth began her career in public health as a Peace Corps volunteer in Bolivia, where she worked with local partners on the "Viviendas Saludables" (Healthy Homes) project to improve housing conditions and access to basic sanitation in rural communities. Following Peace Corps, Beth worked as a health educator with a HIV counseling and testing center in northern Uganda. She then spent 7 years as a program manager and technical advisor with an international non-profit organization, including assignments in Zambia, the Democratic Republic of the Congo, and the organization's headquarters in Baltimore. She is now working on a PhD in International Health at Johns Hopkins School of Public Health.
Joe Pomilia
Financial Advisor
Joe is a CPA and graduate of Northern Illinois University. He served for more than 25 years in various executive positions for nonprofit associations. Most recently Joe retired from his position as the Executive Director for the Insurance Accounting & Systems Association (IASA). In retirement Joe has continued his support for nonprofit organizations as a frequent volunteer providing tax and financial counseling. Joe is a father of five awesome children and four exceptional grandchildren. He has lived in the greater Chicagoland area all his life and currently resides in Park Ridge.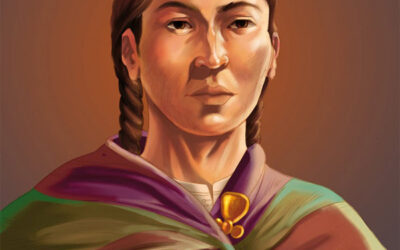 September 5th commemorates the International Day of Indigenous Women. The day honors the legacy of Bartolina Sisa, an Aymara leader who was executed in 1782 for organizing a sweeping rebellion...
read more