Educated and Empowered
The Chaco Fund
Our mission is to contribute to the well-being of Bolivian Chaco Communities by supporting women through education and professional development.
We Provide Scholarships for Bolivian Women
Our Vision:
Our organization seeks to unlock the potential of young Bolivian women by empowering leaders, promoting self-determination, and creating advocates for rural communities. The Chaco Fund is a 501(c)3 non-profit organization created by a collection of returned Peace Corps Bolivia volunteers dedicated to creating positive change in the Bolivian Chaco. We help support this region so that diverse communities can enjoy the richness of land and water in perpetuity.  Our approach – centered around women's education – does not detract from current projects, does not draw from already-limited resources, but simply provides a much-desired asset to rural communities.
Over the past four years, the Chaco Fund has had the privilege of supporting a cadre of young women in their pursuit of higher education through our Community Leaders Scholarship. These women embody leadership qualities such as teamwork, vision, and integrity – and will one day bring these capacities back to contribute meaningfully in their Chaqueño communities. For example, hydrology student Maribel hopes that she might one day guarantee the water supply of her home village of Cañitas .
Covid-19 has affected every aspect of Bolivian life. Personal freedoms, civic duties, work and school have all been redefined.
Chaco Fund scholars, like university students the world over, have been confronting the challenges and opportunities presented by virtual learning during a pandemic. For Chaco Fund scholar Lorena Gudiño, a 3rd year dentistry student, this has meant sculpting teeth from soap, wax and improvised plaster for her dental anatomy lab.
This kind of ingenuity has spanned all aspects of learning. Chaco Fund scholars, who are provided their own laptop, are spared from completing coursework using a cell phone like many of their classmates. Nevertheless, stable internet access, available only via cell signal, remains a barrier for students living in remote areas.
In the face of these and other challenges, some Bolivian students have abandoned their studies, and it remains unclear how Covid-19 will affect university enrollment in the coming years. As a non-profit supporting women's education, the Chaco Fund remains vigilant and prepared to step up to meet this critical moment. Higher education – particularly for women – is more important than ever.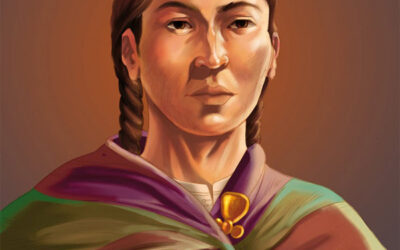 September 5th commemorates the International Day of Indigenous Women. The day honors the legacy of Bartolina Sisa, an Aymara leader who was executed in 1782 for organizing a sweeping rebellion...
read more