Educated and Empowered
The Chaco Fund
Our organization seeks to unlock the potential of Bolivian women leaders by creating the conditions for self-empowerment, self-determination, and advocacy on behalf of rural communities. 
Covid-19 has affected every aspect of Bolivian life. Personal freedoms, civic duties, work and school have all been redefined.
Chaco Fund scholars, like university students the world over, have been confronting the challenges and opportunities presented by virtual learning during a pandemic. For Chaco Fund scholar Lorena Gudiño, a 3rd year dentistry student, this has meant sculpting teeth from soap, wax and improvised plaster for her dental anatomy lab.
This kind of ingenuity has spanned all aspects of learning. Chaco Fund scholars, who are provided their own laptop, are spared from completing coursework using a cell phone like many of their classmates. Nevertheless, stable internet access, available only via cell signal, remains a barrier for students living in remote areas.
In the face of these and other challenges, some Bolivian students have abandoned their studies, and it remains unclear how Covid-19 will affect university enrollment in the coming years. As a non-profit supporting women's education, the Chaco Fund remains vigilant and prepared to step up to meet this critical moment. Higher education – particularly for women – is more important than ever.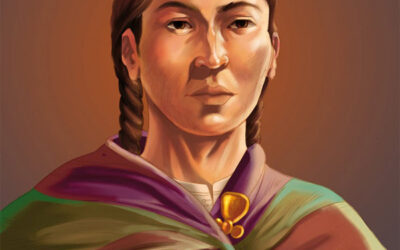 September 5th commemorates the International Day of Indigenous Women. The day honors the legacy of Bartolina Sisa, an Aymara leader who was executed in 1782 for organizing a sweeping rebellion...
read more